---

Sample lead retrieval email to the attendee after she/he hits connect with a exhibitor. Companies can customize that email and attach files up to 5mb.
---
"Lead retrieval is a means for capturing and follow-up of sales leads generated at an event, trade show, or conference. Lead retrieval systems give exhibitors the ability to measure results against sales or event objectives and by doing so, justifying the investment in time, energy and budget to exhibit at the event." - Wikipedia. In Hyperlocal we offer two types of lead retrieval.
Traditionally Lead Retrieval was engaged via barcodes, Magnetic Stripes, QR codes or RFID.
---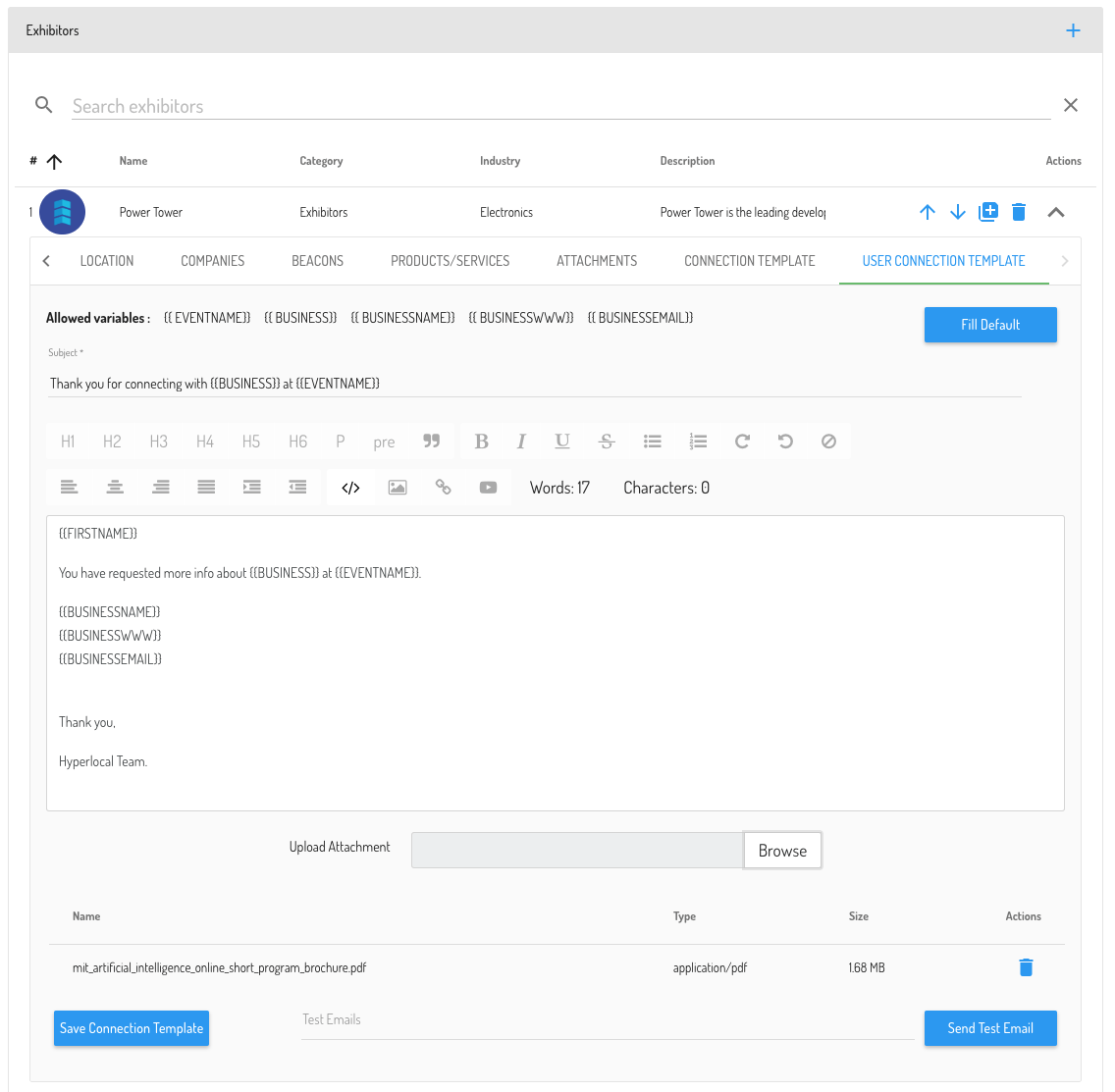 Dashboard allows companies to customize the initial email that is being send on tapping on "Connect" button.
---
In Hyperlocal we made it the essential part of our app. Sales team scans the attendee badges but instead of using a dedicated device the team uses the personnel app for smartphones for iOS and Android. Find out more about the personnel app here.
We made it extremely simple to engage the end user with exhibitors and vendors. A User doesn't have to go and get his badged scanned, a user can simply open the app and hit connect button to generate a lead. Why is it called reverse lead retrieval? User inside the app can drop a lead without any interaction from the exhibitor/vendor.
In our app, we simply call Reverse Lead Retrieval a Connection. When a user opens exhibitors profile screen he will see the connection as one of the first actions.
---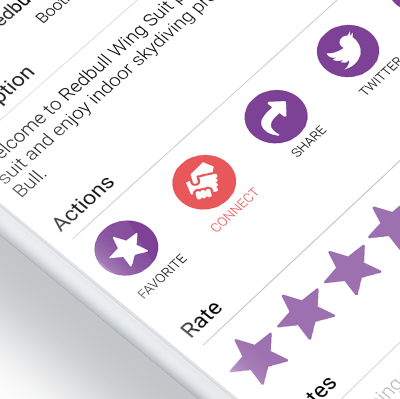 We made it extremely easy to connect attendees with companies with single touch.
---
When a user confirms a connection, contact data is being exchanged in real-time via emails.
Hyperlocal Lead Retrieval and Reverse Lead Retrieval are simple to use, efficient and super fast. The dashboard comes equipped with reports, analytics and export feature.
In Hyperlocal we utilize the power of the beacons to make information easier to access for the users. In case user opens the app nearby a beacon (while visiting the booth for example) the app will greet him with notification engaging to connect with the exhibitor.